Iredell Health System is led by a Board of Directors, elected by a larger Board of Trustees during an annual meeting in January. The Trustees are all residents of Iredell County who are committed to providing quality healthcare.
The Board of Directors meets at the hospital on the first Thursday of most months. Meetings begin at 6:15 p.m. Call 704.878.4500 for confirmation.
An administrative team is responsible for seeing that the System's mission, vision and ideals are carried out in the day-to-day operations of the hospital.
Our administrative team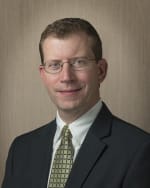 John became President & CEO of Iredell Health System on June 1, 2019.
He joined the administrative team in 2000 and managed several of Iredell Health System's expansion and renovation projects, including an angiography suite, PET scan and 64-slice CT scan areas, two additional operating suites, a fifth floor addition to the Nunnery Tower and the interior upgrades of numerous patient care areas. As a Vice President, he also led numerous service areas within the health system.
John earned his bachelor's degree in physical therapy from Marquette University in Milwaukee, Wisconsin, followed by a MBA in management from the University of Akron, in Akron, Ohio.
John currently serves as a member of the Diakonos Inc. (Fifth Street Ministries) Board, Chairman of the Board for the Statesville Chamber of Commerce, member of the Board for the Statesville Regional Development Corporation, member of the Finance Committee of St. Philip the Apostle Catholic Church in Statesville and the Rotary Club of Greater Statesville.
He has obtained and maintained Fellow credentialing with the American College of Healthcare Executives, the nation's foremost professional society for healthcare leaders.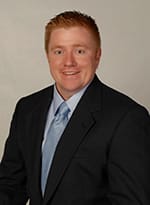 Self joined Iredell Health System in 2018 after serving as the CEO of Mary Black Health System — Gaffney in South Carolina. A member of the American College of Healthcare Executives, Self holds a bachelor's degree in biology from the University of Tennessee in Chattanooga and a master's degree in healthcare administration from the Medical University of South Carolina in Charleston. He also served as the chief operating officer at Biloxi Regional Medical Center in Biloxi, Mississippi.
Self oversees the cardiovascular, laboratory, cardiopulmonary rehabilitation, pharmacy, home health, rehabilitation services, skilled nursing, and radiology departments.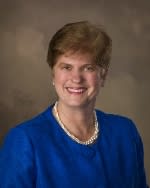 Becky joined the IHS team in November 2014 as our Vice President of Nursing and Patient Services.
She has over 20 years of hospital experience. She most recently served as Director of Nursing and Patient Care Services for Cone Health at Alamance Regional Medical Center in Burlington, North Carolina. She began her career as a staff nurse in the Neuro/Trauma Intensive Care Unit at Moses H. Cone Memorial Hospital in Greensboro and has held many leadership positions in between.
She received her Master of Science in Nursing from the University of North Carolina at Greensboro. She earned her Doctor of Nursing Practice in executive leadership from American Sentinel University.
Becky is a member of the American Organization of Nurse Executives, a member of the North Carolina Organization of Nurse Leaders and Chi Alpha Chapter of Sigma Theta Tau - Nursing Honor Society. She was also a "Great 100 Nurse Recipient" and president of the Siler City Rotary Club.
Harold has extensive experience in healthcare administration, most recently serving as Chief Executive Officer of Sterling Health Solutions, a nonprofit community health center organization with multiple physician and dental clinics throughout four counties in eastern Kentucky. Prior to that, he was Vice President of Administrative Services at a multi-site Federally Qualified Health Center in Newark, New Jersey.
Harold earned a MBA in healthcare administration from Rutgers University and a BA in economics from the University of Pittsburgh. Harold is a Medical Group Management Association Certified Medical Practice Executive and holds a Six-Sigma-Healthcare certificate from Villanova University.
Harold's wife, Niki, is a nationally known author, certified life coach and motivational speaker.
Joseph Mazzola earned a Bachelor of Science from Georgia State University, MBA from Fayetteville State University and a Doctor of Osteopathic Medicine from the Chicago College of Osteopathic Medicine. He completed his Family Medicine Residency at The Medical Center in Columbus, Georgia and is board certified in Family Medicine and Osteopathic Manipulative Medicine.
Mazzola comes to Iredell Health from Osceola Regional Medical in Kissimmee, Florida, where he served as the Chief Medical Officer. While there he oversaw the improvement of operating room physician turnaround time among other operation improvements.
Mazzola also served as Senior Vice President and system Chief Medical Officer for Carolinas HealthCare System Blue Ridge, where he oversaw physician quality and patient safety programs and helped implement initiatives that decreased sepsis mortality across the healthcare system.
On a personal note, Mazzola enjoys traveling, performing magic and is a certified hypnotist, focusing on weight-loss and smoking-cessation therapy. He and his wife, Debbie will reside in Statesville. They have been married for over 30 years and have a daughter, Samantha and a son, Jonathan.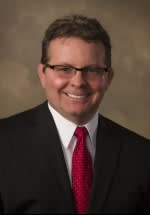 Prior to joining Iredell Health System, Gary (Skip) Smith served as the Chief Financial Officer of Fayette Regional Health System in Connersville, Indiana. Prior to that, he worked for Health Management Associates in Chester, South Carolina, and in Mooresville.
Skip received his Bachelor of Science degree from Wright State University in Dayton, Ohio, in business administration with dual majors in accounting and finance.
Board of Directors

David Green
Chairman

Rick Teague
Vice Chairman

H. Mike Cook
Treasurer

Jan Comer
Secretary

Robert Aryeetey, MD

Chuck Dockery


Kevin Donaldson


Ben Goins

Ray Georgeson, MD

Doug Hendrix

Warren Mills, MD

Boen Nutting

Larry Rogers

Willie Whitaker, MD

Anthony Williams
Board of Trustees
Our Board of Trustees consists of Iredell County citizens who represent various townships within the county. They meet annually to fill any openings on the Board of Directors and to hear committee and system reports.
J. Curtis Abell, MD
David Addison, Chief of Police
Mahdi Ajjan, MD
David Alexander
Sheila Alston
Robert Aryeetey, MD
James P. Ashburn
Charles Ashe
Daniel Bellingham, MD
Willard Blackwelder
Lisa Bograd
Jenn Bosser
James H. Bradford, MD
Bill Brater
Tim Brewer, EdD
Gisella Aparicio-Busse
Jonathan Byers
Leonard Byers
Sheriff Darren Campbell
Don Carney
David W. Cash, MD
Jeff Cernuto
Mike Cole
Jan Comer
Edward Cook
H. Michael Cook Sr.
Ralph O. Dalton, Jr.
Barbara Davidson
Timothy Dearman
Jayme deBot
Charles Dockery, Jr.
Kevin Donaldson
Byron Dunaway, MD
Benjamin Dunlap, MD
Saira Estrada
Will Fanjoy
Nicole Filion-Ashline
James Foxworthy, MD
Brian Gantt
Ray Georgeson, MD
Walter Gessler, MD
Ben Goins
Louis Gordon
Zach Gordon
Angela Jones Graham
David Green
Cecil Gregory
Rev. Jamie Hamrick
Mary Katherine Harbin
Roger Hatharasinghe, MD
Jameka Haynes
Phil Hazel
Doug Hendrix
Steve Hill, EdD
Edie Holland
Walter Holland, MD
Allison Long Hughes
James Hunter, Jr., DDS
Jean-Claude Hyppolite, MD
Max James, Jr.
Brady Johnson
Mitchell Johnson
James W. Johnston, III
David Jones
Raj Joshi, MD
Rev. Reginald Keitt
Xochitl Koppelmeyer
Kathy Leach
Frank Lichtenberger, MD
Will Long
William A. Long
James Mallory, III
Jim Marshall
Candice Whiteside McCall, PA
M. W. (Mac) McCombs
Mason McCullough
Nathan McElwee
Janet McLain
Phillip McLain
David Meachem
Anthony Meluch, MD
Suzanne Meyer
Kelley Earnhardt Miller
Warren Mills, MD
James (Teddy) Millsaps
Lindsay Montgomery, DDS
Marilyn Moore
Frederick Morrison
Frances Murdock
John Nicholson, MD
Tipton Nicholson
Sabrina Niggel
Marvin Norman
Boen Nutting
Tom Onsrud
Raul Ortega
Bryant O'Tuel
Amrish Patel, MD
Pat Percy
José Perez, MD
Clarence L. Poole
C. David Pope, Jr.
Diane Pritchard
Lisa Qualls
J. E. (Sonny) Rankin, Jr.
Scott RankinSynetta Raye
James Rhyne, MD
Maria Haughton Roberson
Steve Robinson
Larry Rogers
John Rosental
Stephen Rosser, MD
Faye Rucker, EdD
Kim Sargoni
Rhyne R. Scott
Jeff Shoe
Pam Westmoreland Sholar, MD
Lacy Shumaker
Roshnara Singh, MD
Cindy Sisson Hensley
Darbah Skaf
Doug Smyth
Rev. J. R. Speece
David Stamey
David Steele
Jeff Steiner
Linda Stikeleather
Mark Taylor
Melanie Taylor, EdD
Rick Teague
Thomas Templeton, MD
Gary Thomas
Susan Tolle
Joe Tomlin, Jr.
Mary Torres MD
Will Troutman
Kenneth Vance
Brent Warren, MD
Judith Watts
William E. Webb, III
Julian West, Jr.
Patti West
Willie Whitaker, MD
Rebecca White
Michael White
William (Andy) White, MD
Burwell Whittenton
Melissa Wike
Alan Wilberding
Anthony Williams
Julia Wilson
W. W. Winters, Jr.
Dorothy Woodard
Teross Young, Jr.
Xavier Zsarmani